Ancient – Future – Rhythm – Religion
Listen and Share First Single "Ghost Killers" Here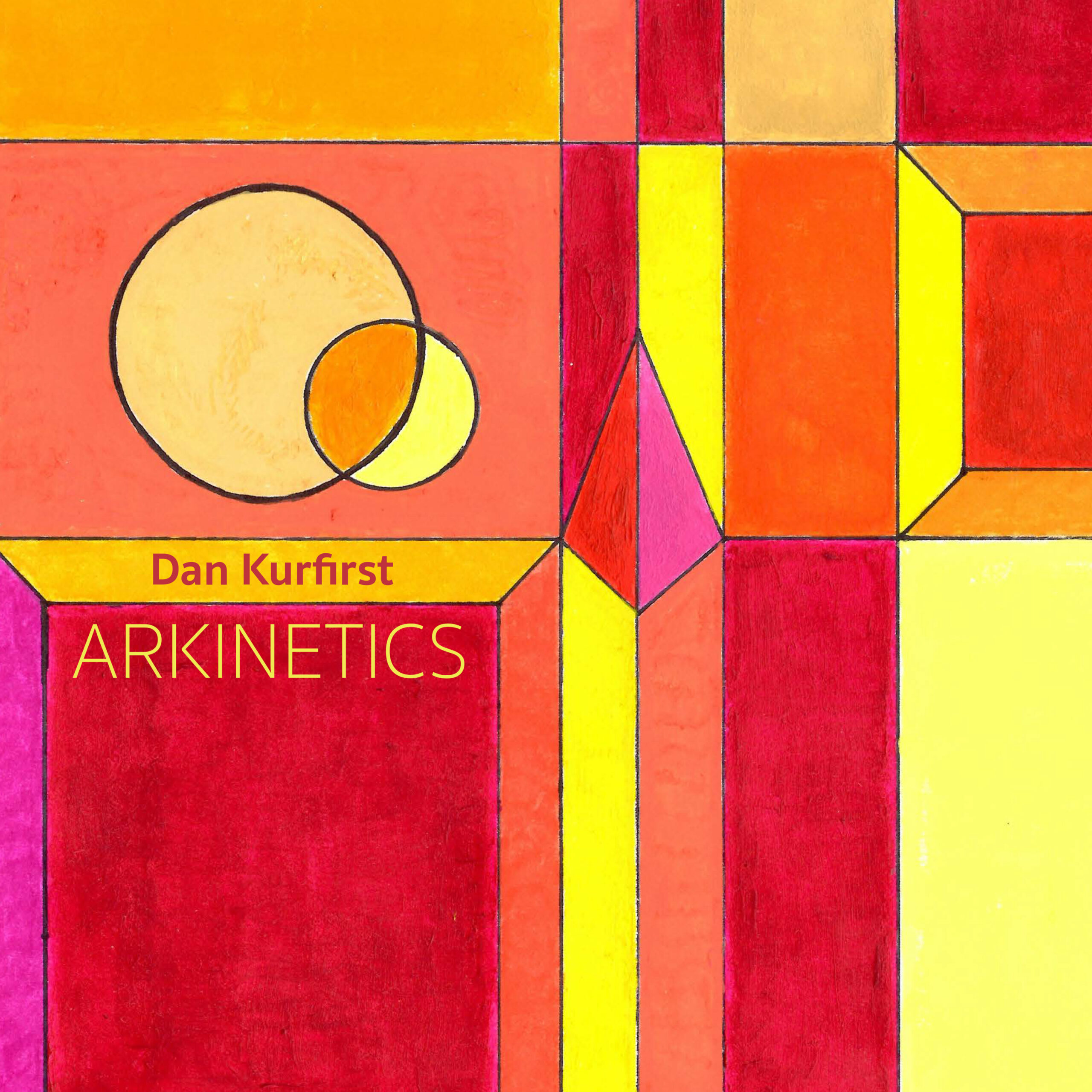 Arkinetics is a new ensemble from Brooklyn-born drummer and percussionist Dan Kurfirst. A synthesis of several of the styles he has spent more than two decades performing, teaching and composing, the collective seeks to achieve the dynamic and expressive ethos of music-as-spiritual-development central to Kurfirst's philosophy as a musician. Flanked by reedist/trumpeter Daniel Carteri, tablist Roshni Samlal, bassist Damon Banks and keyboardist Alexis Marcelo, Arkinetics maps a diverse cross-section of musicians that creates a sound global in scope but true to the inquisitive and pursuant nature of the New York improvised music scene.
The name — a portmanteau of the words "architecture" and "kinetic" — refers to musical structures that allow for a wide range of movement without compromising the integrity of the core composition. Similar to the modal and harmolodic inventions of musicians like Miles Davis and Ornette Coleman, the compositions, short in length, allow the musicians to internalize singular concepts while exploring endless possibilities. In the vein of the astral explorations of the jazz spiritualists of the 1960's and 1970's, the work draws on the concept of meditation as a means of musical and inner-emotional guidance — clarity and invention through rhythmic repetition, in the footsteps of countless musical cultures before it. Like all things holistically spiritual, Arkinetics music draws on the corporeal as well, gleaning from the dance-oriented language of the Afro-American lineage, from West African rhythmic patterns to the popular grit of hip-hop and funk music.
Though the ensemble is his proper debut as a leader, it acts as an ongoing culmination of Kurfirst's musical tableau. His participation in the downtown and Brooklyn creative music scenes as a mentee, student and collaborator with musicians like Adam Rudolph has unlocked worlds of rhythmic possibilities that have shaped Arkinetics' vocabulary. Part of the group's character was inspired by the long-running Brooklyn Raga Massive where Kurfirst saw the possibilities of musical syncretism, in sync with New York's melting pot attitude. It is also in part shaped by the philosophies of drummer and music scholar Royal Hartigan, who taught Kurfirst that the African-American music tradition is a soil in which all of a person's styles and experiences are seeds to be planted, of which Arkinetics is the first season of a fruitful and welcoming garden.
Arkinetics