Synergy in Sound with Worldwide Tuning Society
March 1 @ 7:00 pm

-

8:30 pm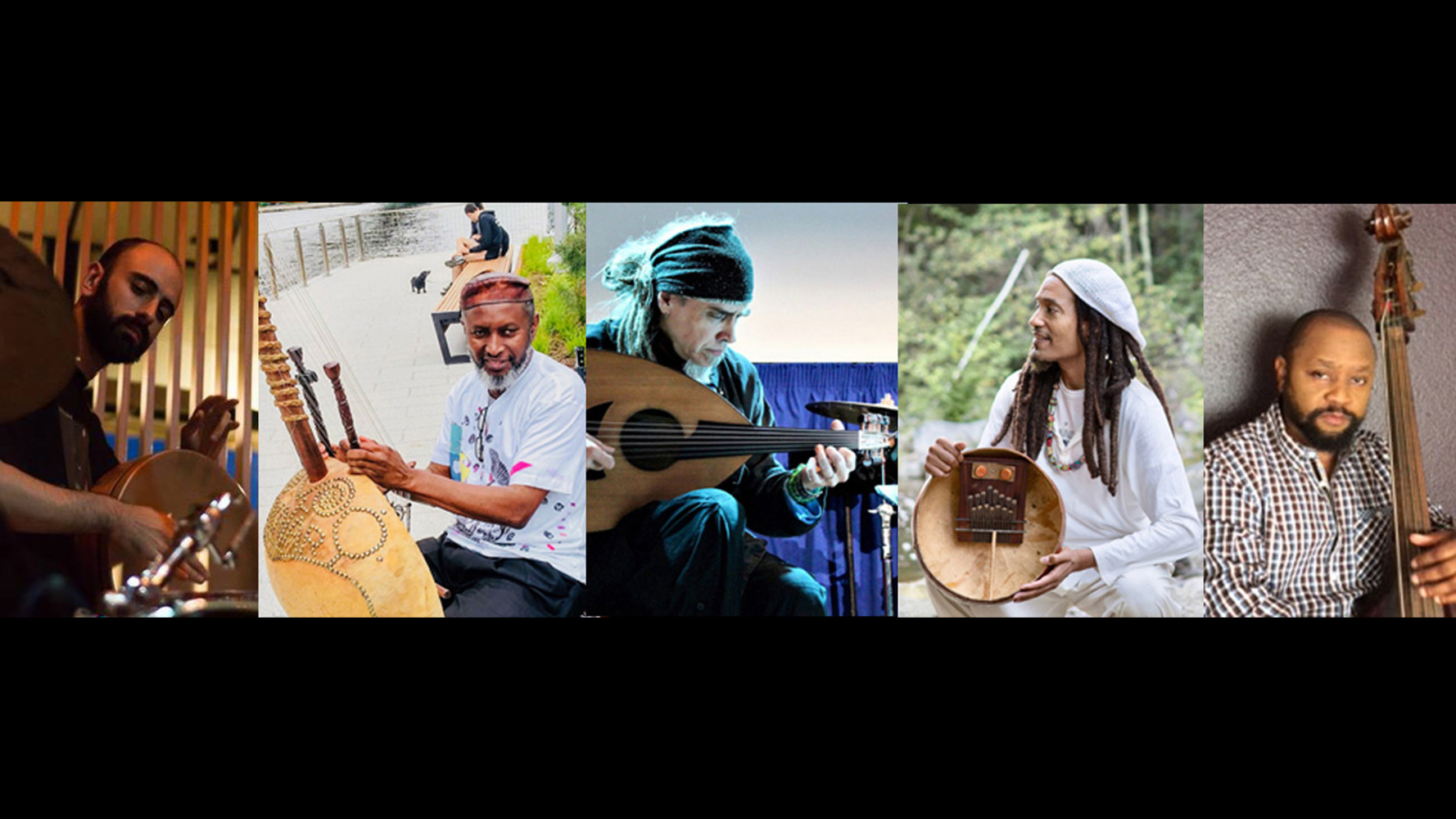 Multitalented and manifold, the members of Worldwide Tuning Society grace the Alphabet City stage for a night of uniquely exuberant music. Inspired by global roots-music and grounded by serious experience within them, Worldwide Tuning Society is a collective of diverse international performing artists and musicians dedicated to elevating spirit through sound.
About the Musicians:
Tomchess is a Pittsburgh/NYC-based multi-instrumentalist, improviser, and composer. He has played and recorded with some of the most esteemed players in the improvisational jazz scene including Dewey Redman, Butch Morris, and Pharoah Sanders, as well as Moroccan Sintarist Hassan Hakmoun. Having extensively studied the Near Eastern and North African traditions, his syncretic sound encompasses the tonal palette, rhythms, and forms of these traditional musics. Tomchess keeps his focus on the unity of all human culture while never losing sight of his American roots and the importance and freedom of improvisation. He has performed in Africa, Europe, and North America with shows at Lincoln Center, the Turkish and Pakistani embassies, and the United Nations, among countless other notable venues. He has played on Grammy-nominated recordings, been awarded grants from the Turkish American Society and The Maryland Council For The Arts, and has been nominated for an Independent Music Award.
Kevin Nathaniel is a Scholar of the House of Yale University. Following Yale, Kevin devoted himself to the healing music of Africa, especially mbira music. He began constructing instruments, transitioning to vocal music, the playing of various instruments of the African world—learning everything from the dances of Africa to sacred healing music. Today, he is an innovative force in the development of a new kind of shamanic music, performing at festivals and ceremonies the world over. His recordings have developed a strong following not only among lovers of uplifting dance grooves, but also among the healing and natural medicine world—healers have verified that his recordings and performances helped heal maladies of both physical and mental anguish. Kevin has worked with shamans, channels, doctors, healers, mystics, and medicine people from Africa, Asia, South and North America. He has also worked with Alice Walker, Oprah Winfrey, Jonathan Demme, Madonna, and Niles Rodgers, among others, as well as Omega Institute, where he serves as musician-in-residence.
Salieu Suso was born into a family of traditional African jalis (musician-historians). He began training on the 21-stringed kora at the age of 8 and began his professional career by the age of 15. He has performed widely throughout the U.S., Africa, and Europe, and he is known for his diverse range of musical collaborations. In 2003 he ventured into an exciting exploration of African and Afro-Cuban rhythms with three master percussionists: Benny Arocho, Olympia Ward, and John Ward. One of Salieu Suso's songs, "Sidi Yellah," was featured on the album Badenya: Manden Jaliya in New York City, a compilation of Manden and Mandinka Music by musicians in New York City. Salieu also composed the soundtrack to the documentary film Tootie's Last Suit.
Mbuyiselo Mngwandi is a composer, producer, and solo artist. He was born and raised in the Vaal Triangle before moving to Johannesburg where he worked with Sipho Mabuse. Mngwandi subsequently joined the band Umoja, a breakaway from Harari, and later joined Ymage. Mbuyiselo was also a member of Bazwaana, a Johannesburg-based trio, and in the nineties served as one of the key figures in the revival of local jazz.
Dan Kurfirst is an NYC-based percussionist, composer, and improviser. Born and raised in Brooklyn, NY, his music is a product of his good fortune to have been brought up amongst people of all different cultures and master practitioners of varying musical styles. He has performed extensively in the New York City world music and improvised music scenes and has performed with various groups throughout Europe, India, and the Middle East. He has performed at The John F. Kennedy Center for the Performing Arts, The Stone, OkeeChobee Festival, Roulette, and Alwan for the Arts, among other venues and festivals across the globe. He has also lectured at Columbia University, University of Illinois Urbana-Champaign, Rabindra Sadan Nandan Campus (India), and the New York City Public School System.
Synergy in Sound with Worldwide Tuning Society